The Ultimate Guide to Buying Cotton Sweaters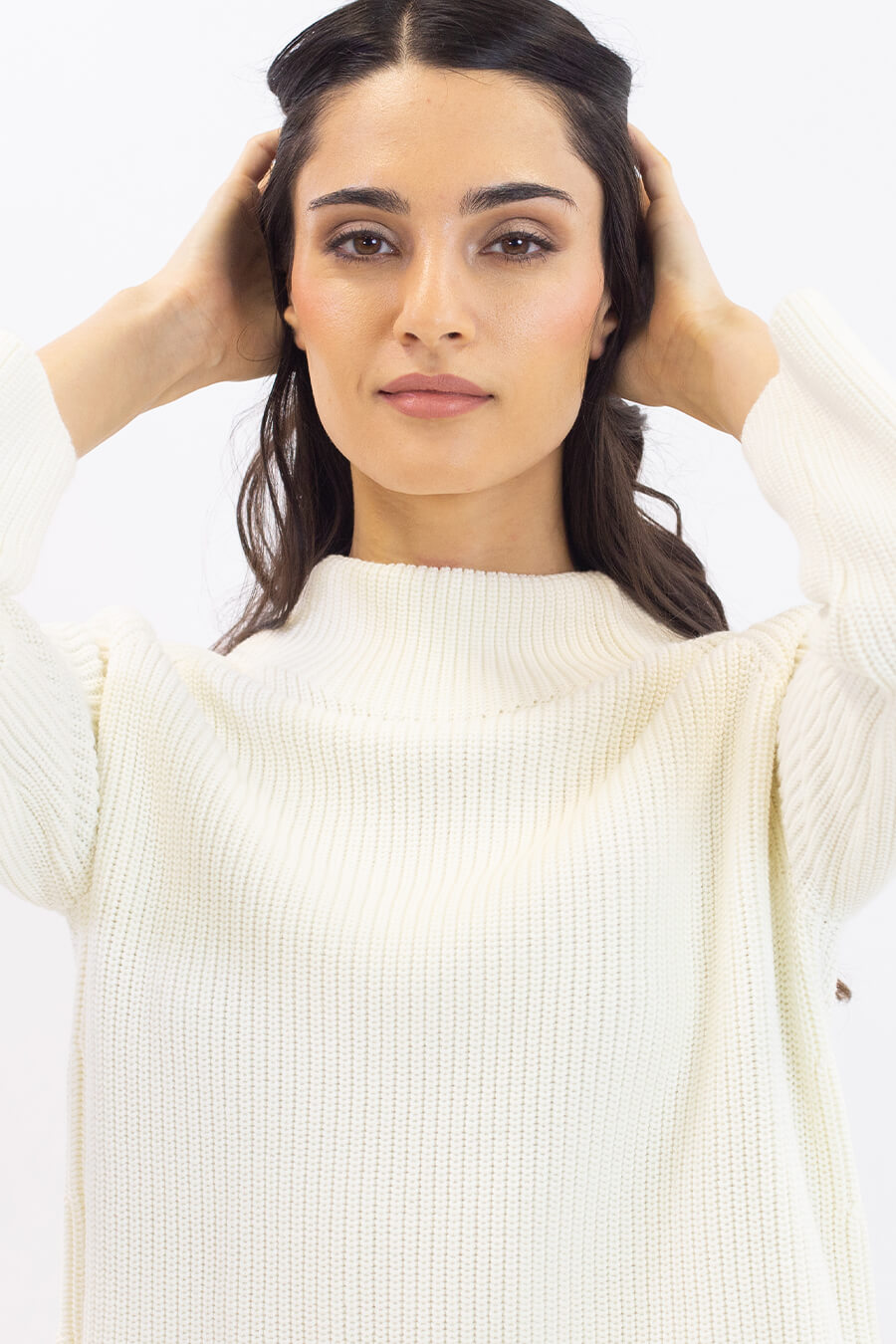 We know, we know…the sun is finally shining, and spring has finally sprung. The last thing you probably want to be reading about is sweaters. But wait—there's valuable information to be had when it comes to spring sweaters. Don't believe us? Take a peek at your favorite brands and see what their top sellers are. We're willing to bet there's a lot of people buying cotton sweaters. Cotton? Sweater? Yep, that's right. The world's favorite fiber is a viable choice for sweaters for so many reasons. We've compiled the best information and tips to make your cotton sweater shopping a little easier. Use this cotton sweater buying guide to find out why cotton should be your number one spring go-to.
The Benefits of Cotton Sweaters
They don't call it the fabric of our lives for nothing. Allow our cotton sweater buying guide to explain why that is. Truly, there are many benefits of cotton sweaters because cotton is a highly versatile material. Not only is it soft, but it's incredibly breathable, making it an ideal choice for spring and summer. Unlike wool and other animal fibers, cotton isn't known for thermal retention. But that doesn't mean it isn't warm! For those spring days when the breeze is just strong enough to need a light layer, a cotton sweater comes in handy. Other benefits of cotton sweaters come from the fact that cotton is also durable, which means that the cotton sweater you buy will last. Finally, it doesn't have a static cling like wool and acrylic. No more shocking yourself or watching your hair stand on end when you pull it over your head.
Cotton Sweater Fit
Everyone has shrunk a wool sweater in their lifetime, but the nice thing about cotton sweater fit is that you don't have to worry about them turning into doll clothes if you accidentally toss them in the dryer. The cotton sweater fit is dependent mainly on personal style. It will stretch to fit your body without the clinginess of spandex. So whether you're looking for a roomy, relaxed fit, or a more curve-hugging shape, buying cotton sweaters are an excellent choice. It has a wonderful drape that will allow for a soft, comfortable look and feel for all-day wear. When shopping for cotton sweaters, choose your standard size, unless it's an intentionally oversized look you're trying to achieve.
Buying Cotton Sweaters is Worth the Weight
One of the best things about cotton is its naturally lightweight properties. Depending on the type and gauge of yarn, cotton can range from a thick, chunky sweater to a light-as-air cardigan. The benefits of cotton sweaters are that they will never feel heavy like other fabrics. For that reason, they make great travel companions and can easily pack into a suitcase without adding bulk. We love the soft, smooth feel of lightweight cotton against our skin for those days running errands or those evenings watching the sun go down.
Cotton Sweater Care: Buy Now, Wear Forever
Buying cotton sweaters is a decision you won't regret. With excellent longevity, many women own cotton sweaters for decades. And thanks to cotton sweater care's easy-to-care-for characteristics, you won't have to worry about the hassle of dry cleaning or other time-sucking care and storage needs. Cotton sweater care is just, well…easy! Cotton sweater care is as simple as machine washing and drying. Quality pieces will retain their original appearance after dozens of uses. In the end, we hope your cotton sweater buying guide convinced you why cotton sweaters are the perfect outfit essential. They are timeless for not only spring but year-round.