How to Make the Most of your Spring and Summer Sweaters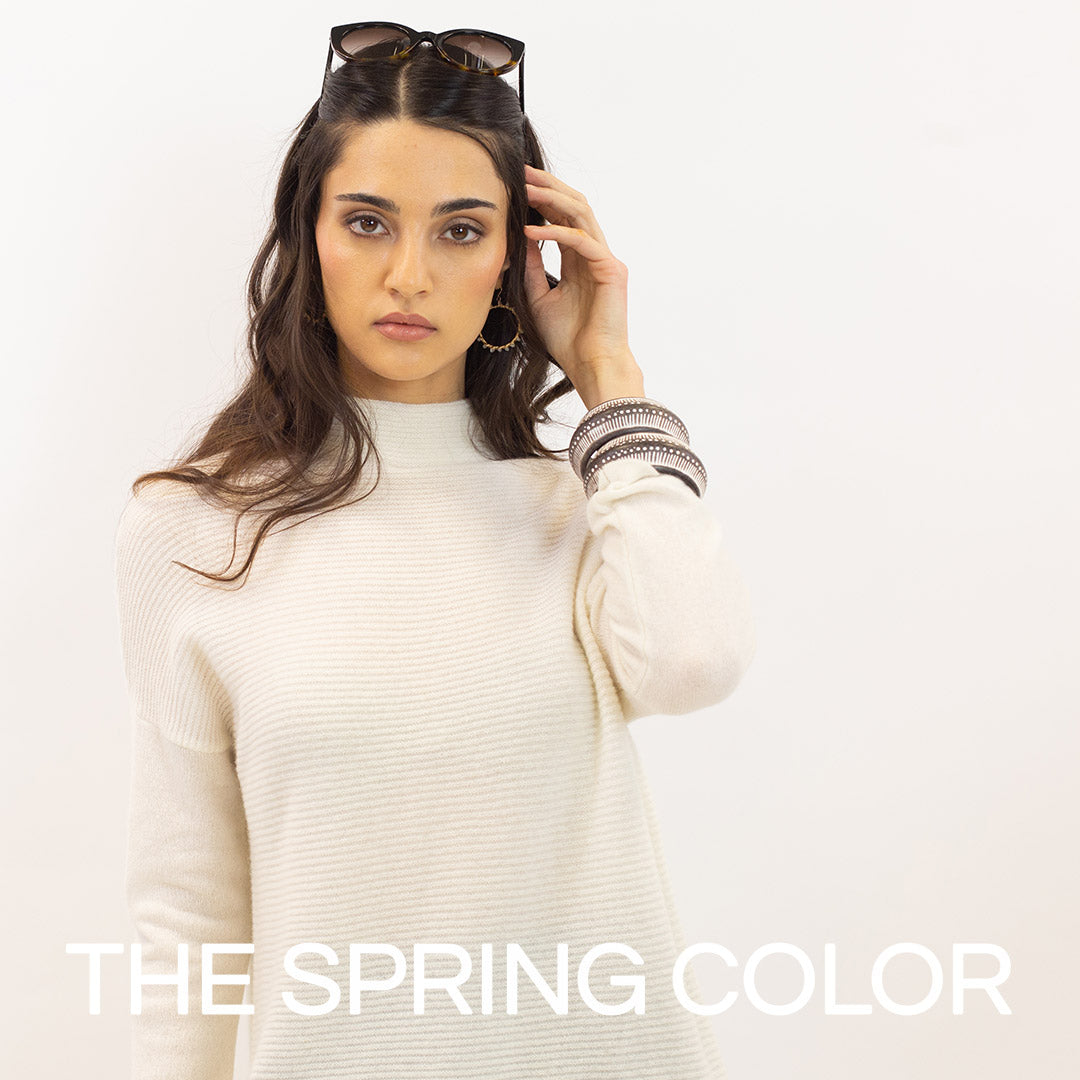 We're in that weird time of year when Mother Nature doesn't seem to want to make up her mind. One day it's chilly and rainy; the next, it's warm enough to hit the pool. All the back and forth can be frustrating when it comes to choosing the right outfit. We get it—there's nothing worse than being inappropriately dressed for the season. But for spring and summer sweaters, you can't go wrong. They're the ultimate "easy choice" for a chic, effortless look. Here are a few ways to get the best use of your sweaters this season:
Embrace Versatility
Sweaters are one of the few garments that genuinely have a year-round use. Instead of packing them away for the summer, keep your sweaters close by. Why? Because there are so many ways to wear them! For a preppy look, try tying a spring sweater around your neck. Toss a chunky sweater over your shoulders to keep you cozy on cool, breezy days. Are you looking for a modern spin? Wrap or knot sweaters in new, unique ways to give a contemporary feel. Even if you're not wearing the sweater, you can still use it as an accessory.
Layer, Layer, Layer
Repeat after us: Cardigans are my friend. During this transitional weather period, cardigans are our go-to choice for easy layering. Throw one on over a tee for a casual look or over a button-down when you're heading to the office. The best thing about layering is precisely what you think: You can add or remove a layer as needed when the temperature fluctuates.
Lighten Up
The best thing about summer sweaters is that they're super light, which makes them great for warmer weather and travel. Look for thin knits or even open patterns (think: crochet), which allow for better airflow. A high-quality, lightweight sweater will feel like you're not even wearing it. It's a great way to get a bit of warmth or coverage without adding bulk. Some of our bestselling summer cardigans for women are airy enough for all-day wear.
What's in a Fabric?
You might think that now's not the time for animal fibers like cashmere, but that's not the case. Lightweight cashmere has a soft buttery feel that's still appropriate for spring and summer. Unlike heavier wools, many natural fibers offer superior breathability. Cotton is an excellent sweater fiber, as it's known for its comfort and universally pleasing properties. If you're looking for a summer sweater that will keep you cozy, cotton is a great choice.
Extend its Lifetime
Not to be forgotten, wear and care are essential factors when it comes to getting the most out of your spring and summer sweaters. Maintaining a sweater's original look is easy if you take the time to care for it properly. Never hang sweaters, as that can distort their shape. Instead, sweaters should be folded and stacked on a shelf. Remove pesky pilling with a sweater shaver, giving the garment a fresh look. Finally, know when (and when not) to launder your sweaters. Unbeknownst to many, not all fibers need to be washed after every wear. For more information on caring for sweaters, particularly cashmere, check out our comprehensive guide Maintaining Sweaters.